Full compliance
Calibration management software makes your job easier, faster, and more compliant with regulatory requirements.
It helps quantify and reduce measurement system variations.


The main reasons for calibration are to ensure the reliability of the instrument, that it can be trusted. To determine the accuracy of the instrument and to ensure the readings are consistent with other measurements.
- The Engineer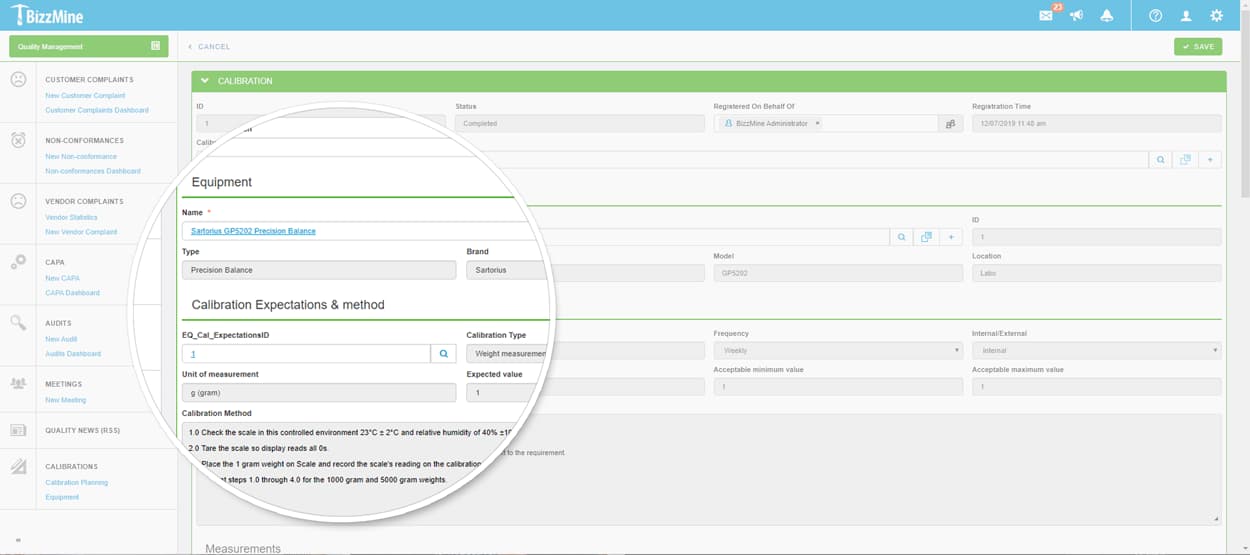 Create and schedule
Register all relevant data in the customizable calibration form, and attach (scanned) reports or pictures to document the findings.
Create, schedule, and assign work orders to calibration engineers. Follow-up can be done from a computer, mobile phone, or tablet.
Correct and improve
Identify, analyze, and track all possible deviations.

Launch corrective actions (CAPA) to correct and prevent deviations from happening again.
The intuitive workflow process is monitored with deadlines. As soon as tasks become overdue, assigned users automatically get reminder notifications.
15 requirements you need to find in a solid digital QMS
Choose your industry to learn more