Full compliance
Version control and detailed audit trails guarantee full compliance with all requirements of international standards such as ISO, GxP, or FDA.

New minor or major versions are only available in the document control system after they have been reviewed and approved.
Users receive a notification task when a new version has been published.
Laurastar trusts BizzMine for document management and quality.
- Laurastar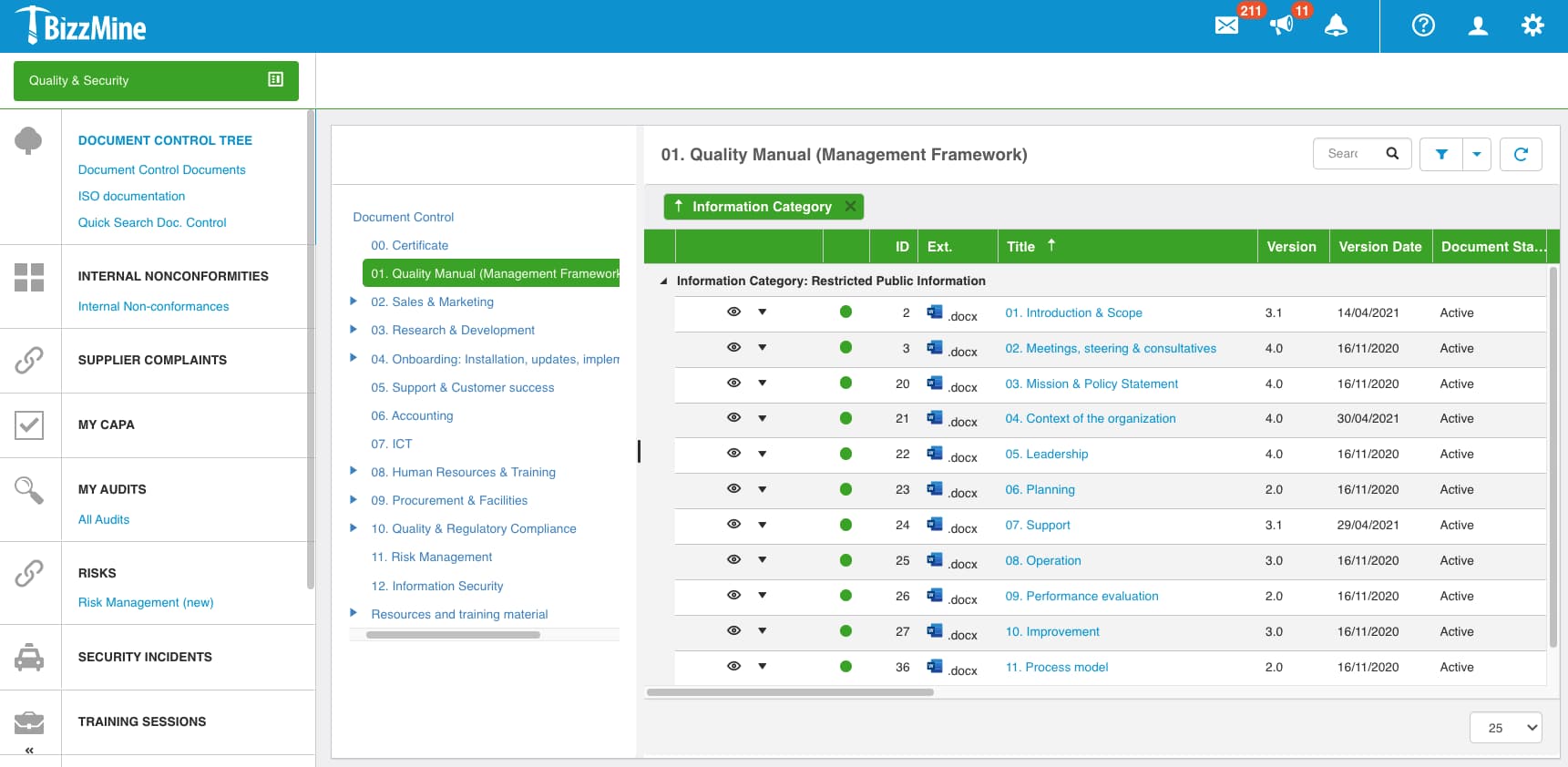 Visibility and insight
Maintain visibility and oversight into all written procedures and work instructions (SOPs).

Sharing data becomes easy, approvals happen much faster, and audits run more smoothly.

Reminders let each employee know exactly what he or she needs to do. These reminders can also be sent as an email if desired.
The exchange of general instructions and changes is now automatic and therefore very fast. We find the software particularly user-friendly and very useful during audits.
- H. Essers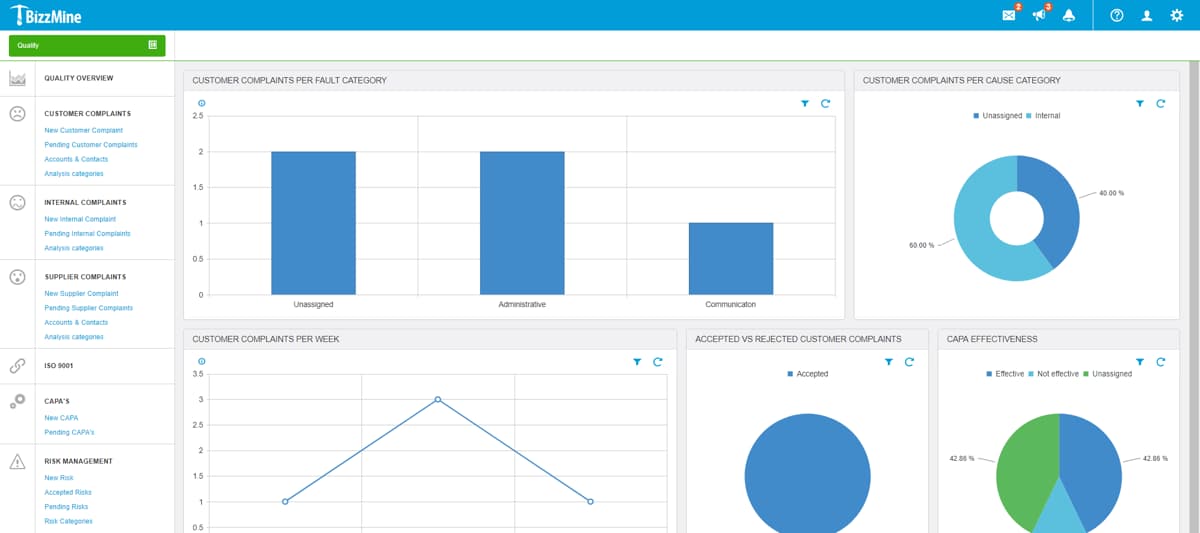 Flexible and user-friendly
The tree structure widget is very similar to the file and folder structure of Windows Explorer. Users can immediately familiarise themselves with the interface.

Documents can be placed in one or more folders with their own permissions and approval workflows.

You can automatically update the document properties included in MS Word or MS Excel documents (code, title, version number, issue date...)
We love the flexibility of the system and custom form collections, which gives us the option to replace all manual Word and Excel sheets we are still using today.
- Fresh & Saucy Foods
Discover how easy document control and training is in quality management
Choose your industry and discover more