Manage, audit and resolve issues with suppliers
Vendor management software provides you with the tools to determine whether possible new suppliers are appropriate partners for driving your organisation ahead.
You can schedule reviews of your current vendors to ensure they have been verified and meet your specifications.
A supplier management software system can also issue SCARs to raise non-conformances against suppliers.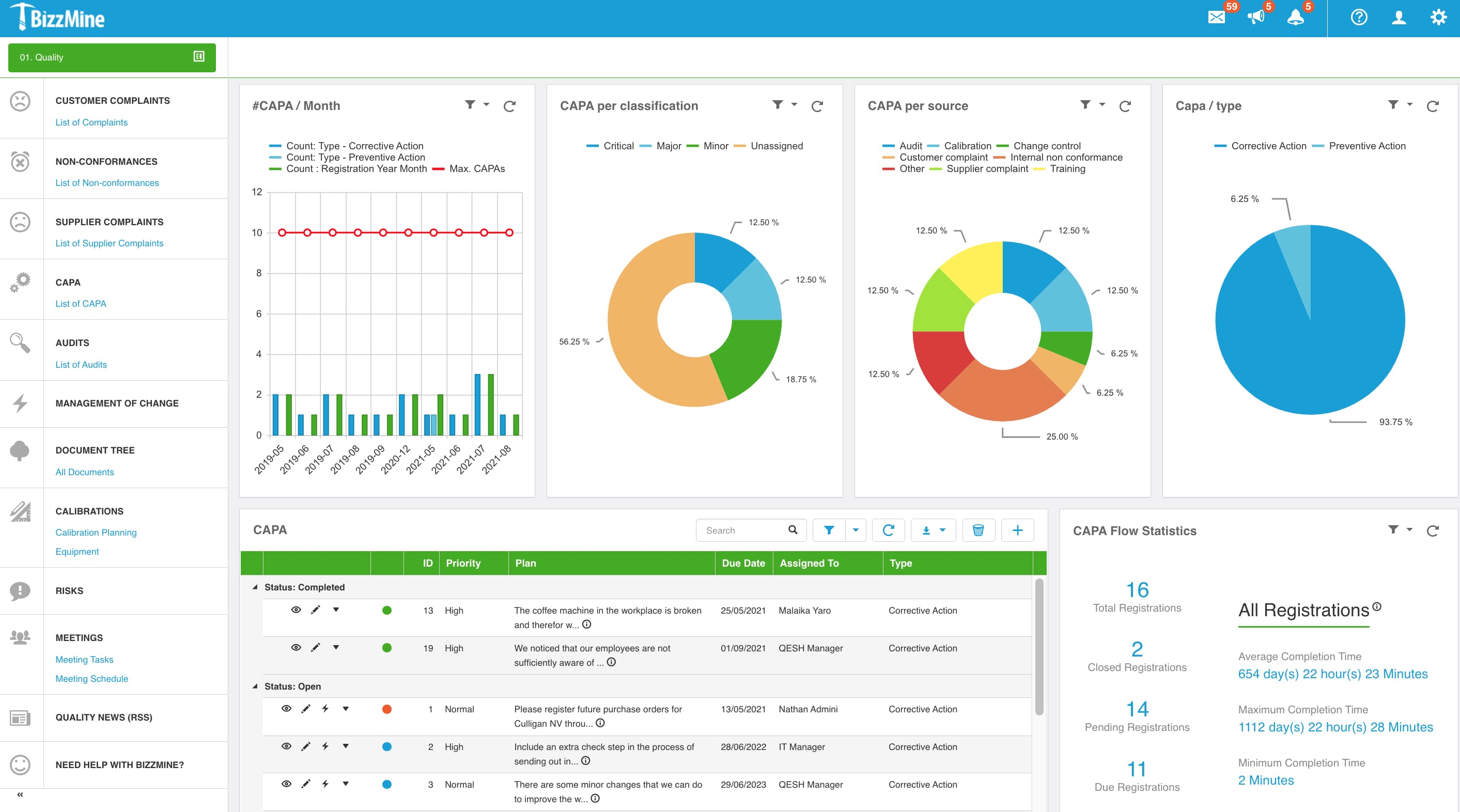 Handle supplier complaints
The supplier complaints process enables you to identify and resolve any concerns related to your suppliers. This might be anything from a missed delivery to a bad supply batch.
Complaints can be raised instantaneously to a list of pre-installed vendors, ensuring that the complaint is received as soon as possible. A prompt can be set up to remind you to contact a supplier if they do not answer within a particular amount of time. You are then assured of resolving the problem.
Thanks to BizzMine, internal complaints, supplier complaints, and customer complaints are now efficiently registered and much better tracked than before.
- Fresh and Saucy Foods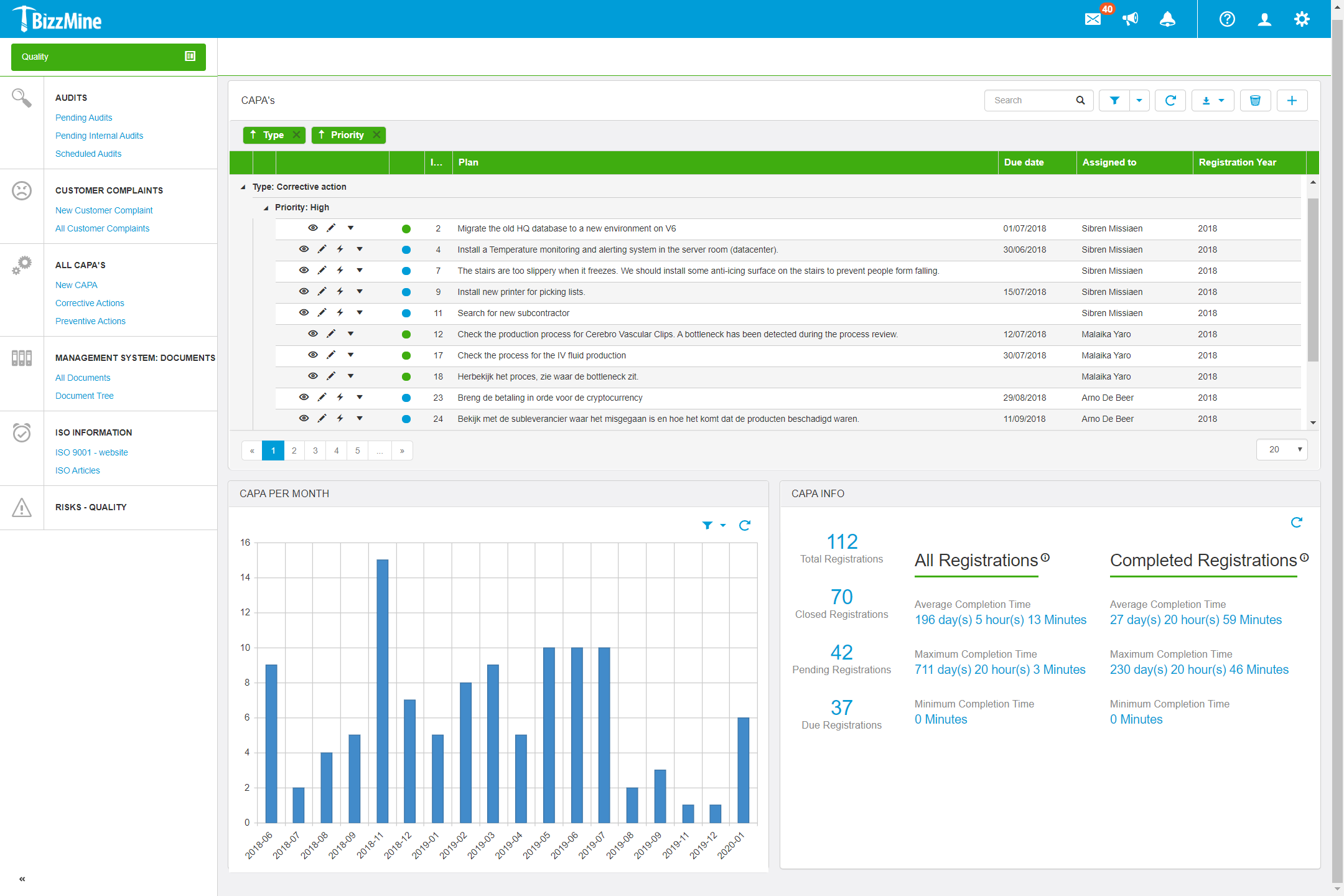 SCAR (Supplier Corrective Action Report)
This procedure is used to report a single or numerous supplier non-conformances. You can undertake a root cause analysis to help further identify the problem so that it can be treated appropriately.

Once completed, corrective and preventive actions can be taken on that provider to eliminate future non-conformances. These responsibilities can be delegated to certain personnel in order to distribute workload while keeping all essential registrations in one location.

Managers who are affected by the issues may be notified. This will keep them informed of the supplier's progress in resolving the issue.
We have integrated in BizzMine a purchase order process where purchase order requests to suppliers can be easily validated and tracked. Responsibilities are determined based on a few parameters. In the case of a positive evaluation, the purchase order request is processed; in the case of a negative evaluation, we receive a clear overview of the reasons for the rejection.
- DSV Solutions
15 requirements you need to find in a solid digital QMS
Choose your industry to learn more