Efficient follow-up
Handling complaints in BizzMine is easy.

You can better track, investigate, and correct your customer complaints, supplier complaints, and internal deviations.

Compliance with ISO standards such as ISO 9001, ISO 13485, ISO 17025, and FDA requirements is guaranteed.
Sylphar initially deployed BizzMine to replace the existing complaints database with a more flexible and easier-to-maintain complaints follow-up system.
- Sylphar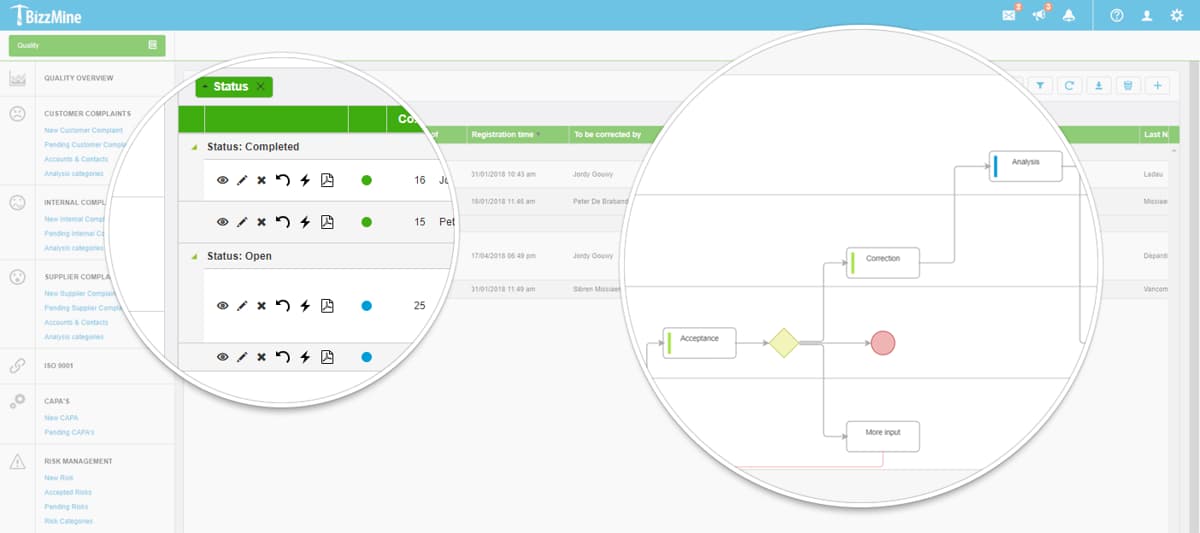 Easy registration
Let your team register complaints or non-conformances from their mobile phones or tablets in a very consistent way.

Link a contact form so customers can submit complaints from your website. Or trigger the complaint handling process from your CRM or ERP solution.
You can see the exact status of each complaint and you know what was done by whom and when.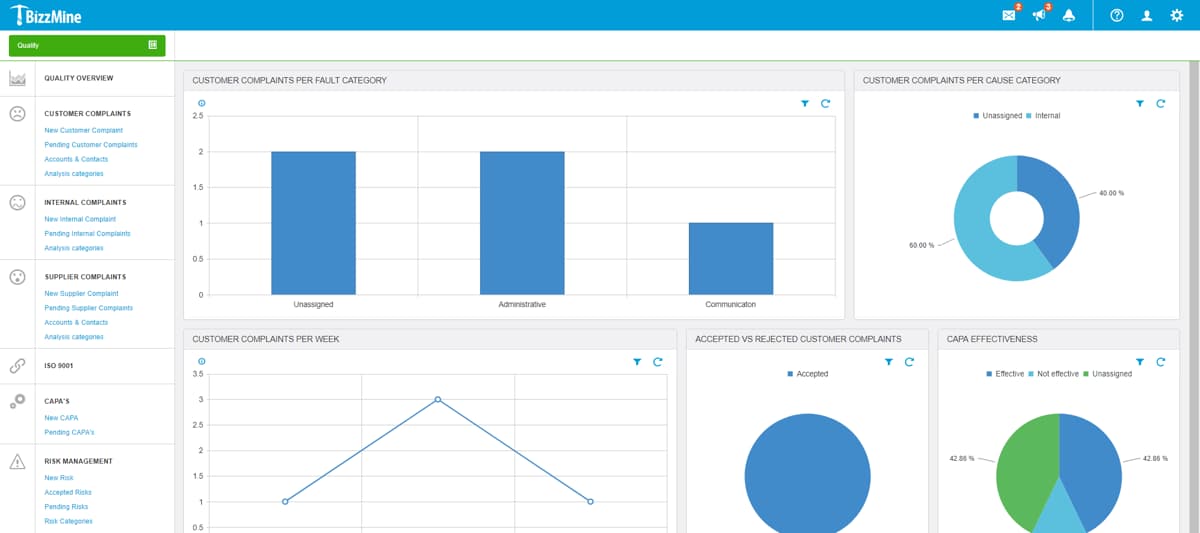 Correct and improve
Launch corrective actions (CAPA) and prevent the recurrence of complaints.
Register all relevant data in the customizable complaint form, and attach reports or pictures.
Take the opportunity to improve your customer loyalty.
Use powerful Pareto graphs and Trend analyses to improve product quality and customer retention.
With these insights, you can also get the most out of your management reviews.
15 requirements you need to find in a solid digital QMS
Choose your industry to learn more